Our company is the creator of the service of restoring road safety conditions and replenishing the environmental matrices compromised by the occurrence of road accidents.
We were born in 2006 with the aim of ensuring the correct restoration of post-accident road safety conditions, having particular regard to the protection of the environment and the safety of citizens.
Upon the occurrence of a road accident, we are contacted by the Police at the toll free number 800.89.89.89 and we intervene to clean and clear the part of the road smeared by the residues of the accident, using specific equipment and covered by a patent. The costs are borne by the insurance companies guaranteeing road traffic.
The interventions are guaranteed on the entire national territory within 30 minutes, 24 hours on 24, for 365 days a year, through specially formed and strategically located operating structures, called Operational Logistics Centers (CLO).
With the largest operating network by number of facilities – about 600 Operational Logistics Centers – and specialized operators located throughout the country, Our company is now one of the best practices in the field of road safety and environmental protection.
Operating structures in
the national territory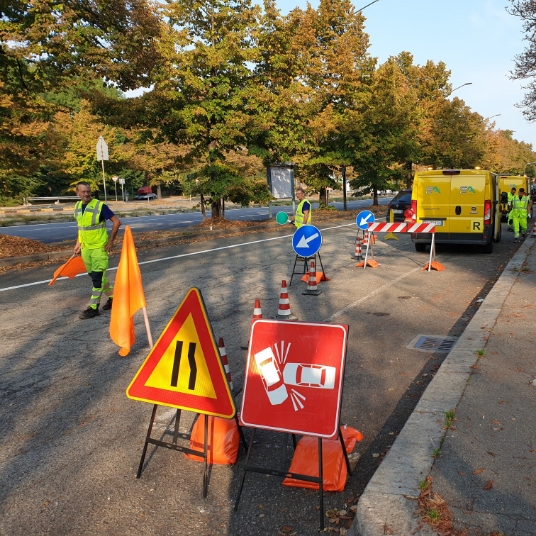 Time of reading

3

minutes

The birth of the Ministry of Ecological Transition marks a turning point in defining strategic priorities for the future of Italy. In fact, functions that highlight the profound interconnectedness between innovation

Read more

: Innovation and sustainability: the future

Time of reading

3

minutes

In Italy there are still many vehicles that circulate without insurance, this phenomenon involves the loss of about 280 million a year in the state coffers. According to the most recent estimates of ANIA,

Read more

: How many uninsured vehicles are there in Italy?

Time of reading

3

minutes

Safety and Environment is the only company in the sector to ensure the real-time traceability of its interventions, quantifying and cataloging every single waste removed from the roadway.

Read more

: How is waste disposed of following a road accident?